Look, I've written some bad outreach emails in my life. Lots of them:

and I get it. It's how people are taught!
The "skyscraper" gurus teach you to use some horrific script that to "personalize" the email in a way that, ironically, could not sound more robotic.
Here, for example, Andy asks me to link to him from the web design agency that I work at: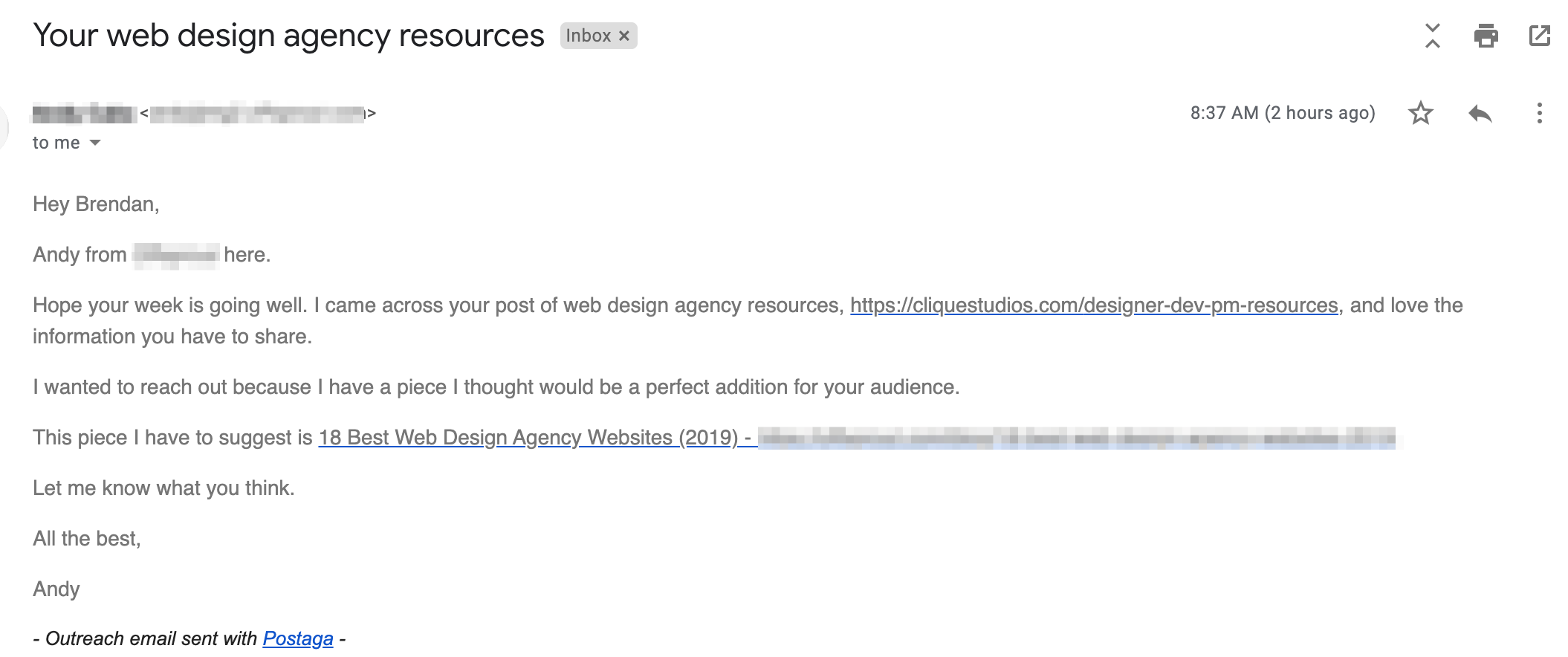 What Andy doesn't seem to notice is the irony of asking me to link to his list of "best web design agency websites" that he's somehow left us off of. Link to our list of 18 sites we think are better than yours!
You got it, Andy! 😉
---
A few more favorites: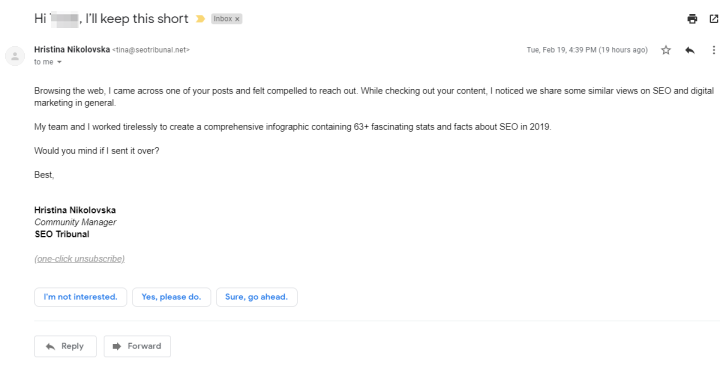 ---