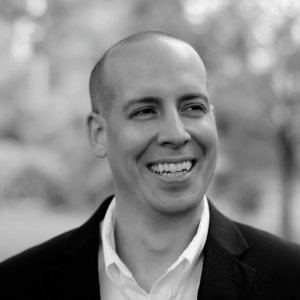 I can almost guarantee that your least favorite day of the week is Monday and your least favorite time of the week is Sunday night.  But, honestly, for *you* (and for me), these are only minor annoyances.
But what if I told you our jobs are killing us.
Literally.
I want to share a few quick stats with you.
The Los Angeles Times reports that there is a 33 percent increase in heart attacks on Monday mornings.
Entrepreneur magazine adds that there is a 25 percent increase in work-related injuries on Mondays.
According to the National Centers for Disease Control and Prevention, more people die at nine o'clock Monday morning than at any other time of day or any other day of the week.
Male suicides are highest on Sunday nights,
And why is that?  Because just like you and me, everybody has to go back to work on Monday morning. And you hate it.
So when I tell you that our jobs are killing us, I mean it.
Our guest today is Kary Oberbrunner.  Kary is the author of Day Job to Dream Job and a man who has actually spent time in Shawshank prison.  Kary has said that he is 'bald and has a girl's name,' but I'd argue that he's still a fine looking gentleman.  Kary, thanks for joining us for a cup of coffee on the Entrepreneurs and Coffee podcast today.
Kary and I first met through Jeff Brown of the Read to Lead Podcast and I just wanted to take a second to thank Jeff as well.
In our chat today, Kary and I will talk about:
How our jobs are killing us
Going from our Day Job to our Dream Job
His time spent in Shawshank Prison
Servant Leadership
How pragmatism (practicality) in schools is hurting our kids
Plus, why he and I don't care if our kids go to college
Overcoming fear
Not pushing our dreams onto our kids
And, as always, Kary gives us SPECIFIC, ACTIONABLE advice on how to move to the next level if we're new to entrepreneurship and also advice if you're a veteran like Kary and I.
[Tweet "If 3 people ask you for help with something, you have some idea of your value in the marketplace – Kary Oberbrunner"]
[Tweet "Weaknesses aren't what you're bad at. Weakness can be things you're good at but weaken you – Kary Oberbrunner"]
[app_audio src="http://traffic.libsyn.com/entrepreneursandcoffee/EAC_Podcast_Episode_004_Kary_Oberbrunner_Mixdown_1_auphonic.mp3″]