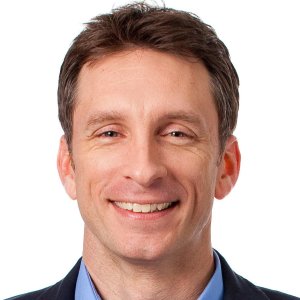 I speak a lot on topics of branding, marketing, entrepreneurship, and growing businesses while working full time.  And I feel qualified to speak on those topics because I've actually done them.
But that doesn't mean that I know everything.
In fact, one of the biggest mistakes I've made so far in my business is what my guest today would call 'Bank Balance Accounting.'  I was actually introduced to Mike by my good friend, Jeff Brown, of the Read to Lead podcast (Thanks Jeff!) and calling my introduction to Jeff serendipitous would be an understatement, but we'll get to that shortly.
Mike Michalowicz founded, grew, and sold two multi-million dollar companies, lost it all, and then built a third company to a high level. He is also the author of a number of books, but my favorite thus far is his book 'Profit First.'  If you're like me and you're looking to grow your business 'out of the garage' (or basement, in my case) and take it to a new level, then Mike is your guy. I'm so pumped to have him joining us for a cup of coffee today!
In our chat today, Mike and I will talk about:
How we're both co-criers
Why taking your profit first will make your business and like BETTER
The dangers of bank balance accounting
Overcoming fear in our business
Mistaking your laziness for hustle (I'm guilty of this one!)
SPECIFIC actions to take whether you're starting today or a veteran entrepreneur
If you loved joining me and Mike for a cup of coffee as much as I did, please subscribe on iTunes and leave us a rating and review!