"When it comes to SEO, I trust Brendan"

– Dave Gerhardt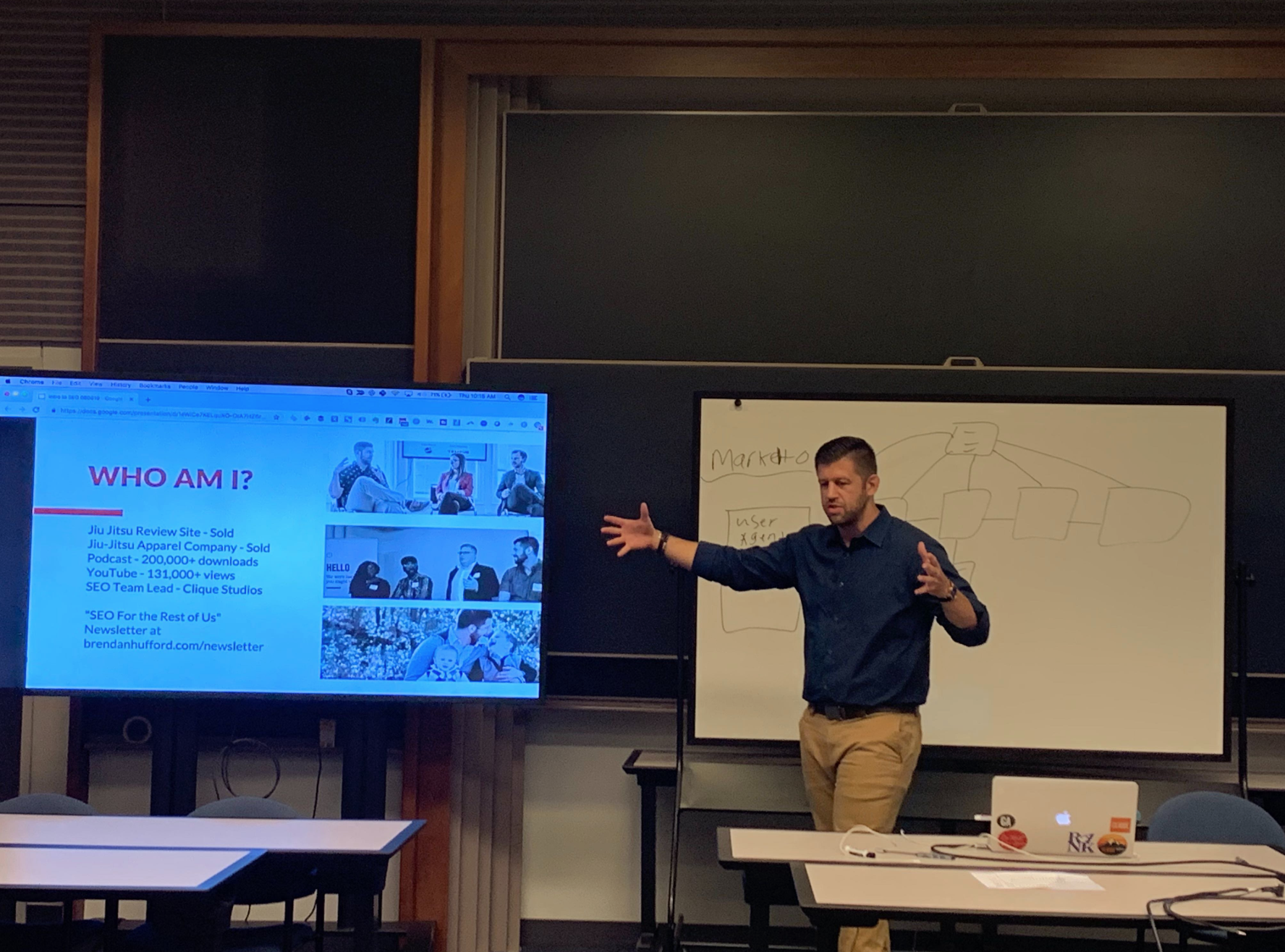 Check out these B2B SaaS SEO results:
Here's a few results other people just like you have gotten:
In just three months:
A software company DOUBLED their traffic.
An authority blog TRIPLED traffic (+344% to 193k/mo)
In the first six months:
A software company brought in 100k site visitors, 1,000 new backlinks and $130,000 in monthly traffic value.
A SaaS company increased MQLs by +2,750%
A local B2B business increased the value of their SEO traffic +1202% (yes, you read that right)
If that's what they could do, just imagine what working together could do for YOUR business.
That's the power of SEO.
"When a company I own needs SEO help, Brendan Hufford is who I turn to. His work is stellar, it's always delivered on time, and always fully explained, so I know how to implement it. I've hired him before, and I'll hire him again."
– Paul Jarvis, Founder of Fathom Analytics
Interested in getting these kind of results for your SaaS business?
Still not convinced we're a fit? Read on.
Without a doubt, SEO is one of the best investments you can make in your business. It's how I've been able to grow and sell multiple businesses since 2010.
Getting B2B SaaS clients results via strong website SEO and a bulletproof content strategy is what I do.
It's why so many of them double, or even triple, traffic after working together.
What's that mean? It means you'll FINALLY stop losing sleep over your MQLs.
I work with B2B SaaS companies who have already established their business and are looking to have a professional work with them on their search marketing so they can focus on their product.
My best clients could be incredibly successful if they just had a little help guiding them along the path of making sure they had a strong website and were perfectly positioned to rank in Google.
So, when forced to choose, I choose veteran marketers and operators to work with. That's where my work can make the biggest difference.
Sound like you? Click here to see if we're a fit
One of the reasons that I love SEO is that, in our industry, you have to earn your reputation. You have to put in the time, and the work. And it's not easy.
It isn't easy work, but it's what I do.
SEO has been made out to be some sort of mythical process. In fact, I pride myself on being able to leverage my ten years as an educator (remember that photo above?) to teach exactly what I'm doing in a fully transparent way.
And that's because my business has never been about rankings or keywords, it's been about community.
It's been about business.
It's been about people like you.
By writing here on my site, and leading the SEO teams as Director of SEO at two B2B SaaS marketing agencies, I can give you my best, no matter where you're at in your business and career.
Whether you hire me or read the articles on this site, you're trusting me with something extremely important: the future of your business and product. Honestly, supporting businesses and families in this way is some of the most meaningful work I've ever done.
You, reading this, matter to me, and I hope the feeling is mutual.
Not ready to work together? No worries. Follow me on LinkedIn and let's get to know each other.