I just couldn't do it any more.
There had to be a better way.
It was December 2016 and in the past few days, I'd made my first attempt at scaling the process of building links for my blogs.
Everything I read from the SEO gurus said that I needed to reach out to link roundups and resource pages. Just email them and they'll add your link. It sounded pretty easy and I knew the old ways of link building didn't work any more.
So I did.

I manually went through Google searches for link roundups and resource pages in my niche and recorded them into a Google sheet.
It took much longer than I'd expected, but if I wanted to rank my website, I needed links, right? RIGHT!?
I even used Gmail's canned email feature to send over 200 semi-personalized emails.
Dozens of hours down the drain.
Absolutely mind numbing work.

And what I did I have to show for it?
3 links.
3 links on crappy websites
3 links on crappy websites that, as of writing this, don't even exist any more.
It was in this moment that I knew the gurus were full of crap.
MAYBE their form of outreach worked for their blogs about backlinks reaching out for backlinks from other blogs about backlinks, but I was trying to build a real website here. Not another SEO blog about how good my SEO blog is.
And what if I wanted to rank for something really competitive, I wondered?
I sat at my desk on a Saturday and wondered, "If I somehow landed a high-end dream client, how many of these emails would I have to send?"
I started this business for more freedom, not to become a slave to Google sheets and Gmail's canned email function.
But then… something happened.
And another something.
And two more somethings.
And those somethings combined have proven to be the best formula I've found for sales, networking, content marketing, affiliate marketing, link-building, relationships, and everything in between.
Those sometimes combined are what Chet Holmes would call, "The Dream 100."
What is the Dream 100?
The Dream 100 is finding your one hundred dream partners and finding ways to work with them. That's what makes this tactic amazing. It can work for podcasting, affiliate marketing, or (in my case) link-building. No matter what you do, this tactic is helpful.
The idea's creator, Chet Holmes writes in his book, The Ultimate Sales Machine:
"If there was 100 clients that, if you've got them all, you could dramatically increase your business."

The goal of the Dream 100 is to take your ideal buyers from "I've never heard of this company" to "What is this company I keep hearing about?" to "I think I've heard of that company" to "Yes, I've heard of that company" to "Yes, I do business with that company."
In Expert Secrets, Russel Brunson says:
"I realized that there were probably 100 people who already had MY dream customers. They had the traffic. I didn't need to create it. I just needed to figure out how to get those people to come and see my new opportunity instead."
But here's the most important thing about the Dream 100: it's the one way you can effectively rise above the noise when you're starting out.
It's the underdog's secret weapon and if you know me, I'm always rooting for the underdog.
A Quick Story About How I Found the Dream 100
In 2015, I first heard about this book from Noah Kagan on the Tim Ferris Show. Noah said:
This book is like an underground – I had it on my shelf for six months – it was one you kind of skip over. Like, I have books on my shelf now and I skip over them. I'm like; ah, I'll get to that one later. I finally got it for an airplane and I get on the airplane and I open the first page and I'm on the introduction and I'm like; all right – rabbit ear that page. Next page – rabbit ear; next page – rabbit ear.
So I immediately grabbed it on Kindle and started reading through it. Yet, it remained mostly unread for the next few years.
Then again in in April of 2017, Noah mentioned it on his podcast and I was reminded to give it a read.
Right as I got to the first chapter on the Dream 100, I started reading Expert Secrets by Russell Brunson where he touches on the Dream 100.
Figuring this was no coincidence, I started thinking about how powerful of a technique this is.
Finally, I had a chance to chat with one of my favorite SEOs (also one of my favorite humans), Glen Allsopp.  Glen mentioned how powerful he felt the Dream 100 was…
Actually, he asked, "Do you know what the Dream 100 is?"
To which I replied, "UHM. YES! YES I DO!"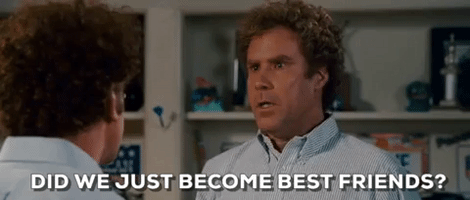 I may have freaked him out a bit with how excited, but I just feel that God has just the right way of repeatedly telling me the important things I needed to hear.
Over the next few weeks, I'll be updating this article with:
How to land your ideal clients with your Dream 100
Dream 100 for Podcasting
Dream 100 for Affiliate Marketing
Dream 100 for Infleuncers
and more.
Want more Dream 100? Check out this video: