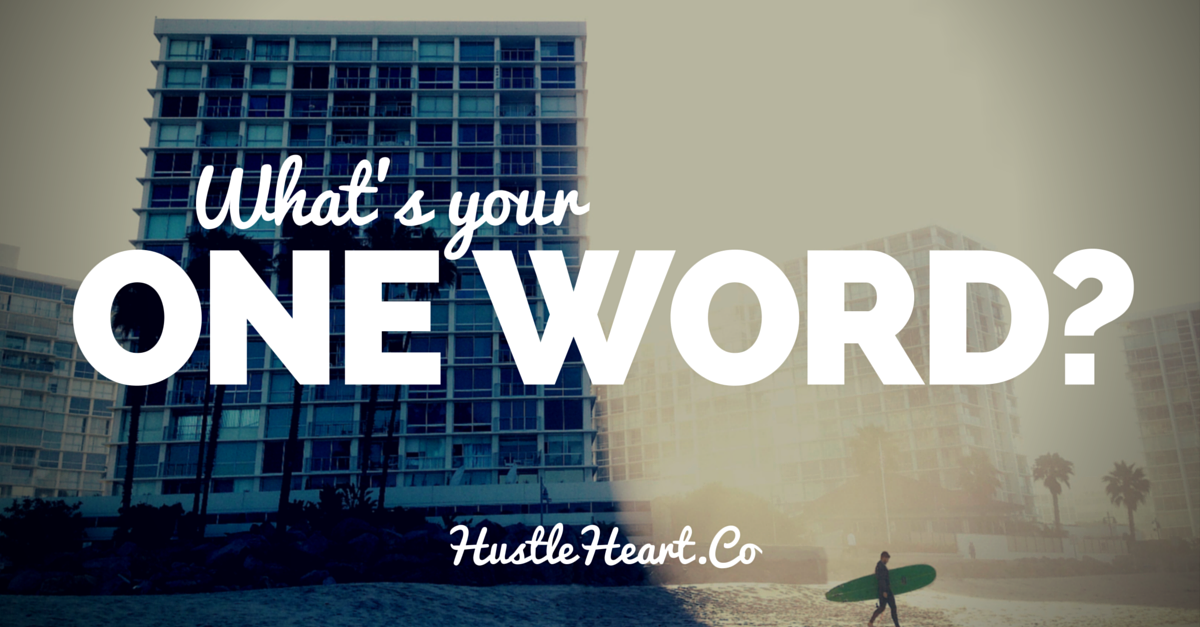 Update: This post has been published on my podcast!
Click below to listen:
I want to feature YOU!
In an upcoming episode of the Entrepreneurs and Coffee podcast, I'm going to feature YOU.  Read below to find out how…
My fellow Fizzler, Emma Davies, recently made a post in the forums about the 'one word' she would use to set her intentions for 2016. She wrote:
"I think it was Amy Porterfield who got me doing this – pick a word for the year which will shape your focus. I've done it for a couple of years: 2014 – Community, 2015 – Remarkable, 2016 – ??

It really works. In 2014 I focused on building my audience, started a Twitter chat, put time into getting FB groups going, interacted with my list. I ended up with a much bigger audience than I dreamt of, and one which was truly engaged.

Last year I made sure everything I did was above & beyond my audience's expectations. My audience continued to grow – but they now refer me to their friends and give me amazing testimonials when I ask for them.

This year I want to be more profitable. Not sure which word to pick yet. My current favourite is 'consistency'. – consistent content, consistent output, consistent delivery of workshops.

Have you done this & what's your word for 2016?"
Here's how to be on the show:
Think of ONE word for 2016.
Use the button below to leave me a message with your name, website, your ONE word, and why you've chosen that single word for your 2016.
That's it!  You'll be on the show as long as your message isn't spammy, scammy, or if you prefer Star Trek over Star Wars (how dare you).
Please note that by submitting a voice-mail question, you're allowing me to share it publicly on the podcast. Click here for more details on the Terms of Use.
Side Note: You can become a Fizzler, just like Emma and me.  Click here to check out Fizzle for free