"So, if you're so good at SEO, I should be able to google "Chicago SEO consuktant" and see you right at the top, right?"
It wasn't the first time I'd been asked this.
But hopefully, it'd be the last.
In fact, this wasn't even the first time somebody had falsely associated being good at SEO with being ranked #1 for [insert most obvious keyword here].
When I first started my jiu jitsu gi company in 2012.  I talked to another brand owner with more experience in SEO and he told me that he used to rank #1 for "jiu jitsu gi" and it brought in almost no sales.
He said that people wanted to compare uniforms and he was better off helping a store that carried his brand rank for that term, than himself. Additionally, the sales that it did bring in, often wanted to return gis at a higher rate than other buyers (great for a big store, bad for a small brand).
I've always felt the same about the SEO industry and "SEO" keywords.
By "SEO" keywords, I mean ranking for keywords like:
Backlinks
City+ SEO
What is SEO?
SEO tips
SEO tools
Free SEO tools
SEO tolls (not a thing. Just wanted to see if you were paying attention).
What people outside our industry fail to realize is that ranking for these keywords is not a sign of skill. It's a pissing contest between SEOs to see who can get the most backlinks to their blog about SEO from other backlink SEO blogs.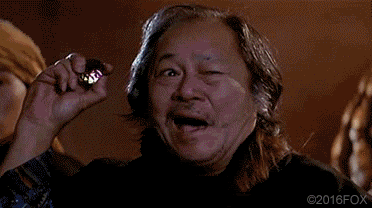 I believe it's both a ton of work, and worth very little unless you're trying to sell a course on SEO based on how well your website ranks for SEO terms. It's the same as the most popular YouTube channel about starting a YouTube channel.
In fact, here's the REAL results of ranking on the first page for "Chicago seo consultant" for over a year: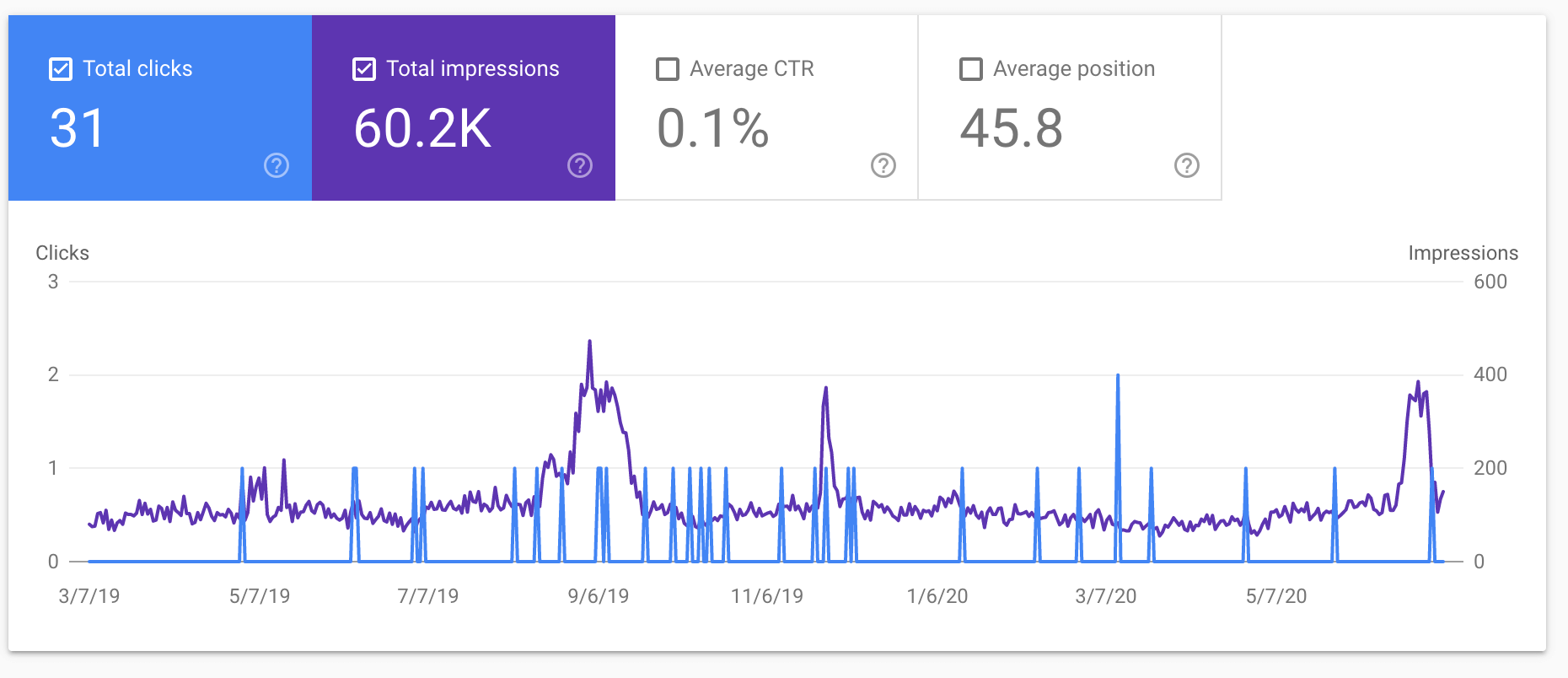 So more recently, when I was reading a great article about SEO and I noticed there was a Click-to-Tweet link that said something to the effect of "click here to see why I don't rank for Philadelphia SEO," I couldn't resist clicking and tweeting:
Hey @nick_eubanks why is it a complete waste of time to rank for local seo service keywords? #FailboatSEO #CauseTheyCheapBastards

— B R E N D A N (@BrendanHufford) March 7, 2018
But, when I searched the hashtags attached, I found a previous tweet Nick had answered that brought me a bit further down the path of how I was considering things.
These searches are done by the least sophisticated clients… the leads they generate will always have the smallest budget and take the most of your time.

More sophisticated queries lead to more sophisticated clients (and bigger budgets)

— nick #BlackLivesMatter (@nick_eubanks) February 19, 2018

Maybe I wasn't so crazy for thinking it's a waste to try to rank for those search terms. I reached out to Nick directly and here's what he said (emphasis mine):
"Back in the day when I had my first ever agency, I thought ranking for local service terms was really important. We helped rank local service keywords for lawyers, accounts, dentists, and plumbers – and I saw first hand the leads it generated, so why wouldn't it be the same for SEO.

Because unlike other local services, where the client doesn't need to be educated (which tends to be the case for folks turning to Google to find vendors), having uneducated clients in SEO makes your job twice as hard.

Once upon a time, my first agency (atomni) ranked #1 for a handful of "SEO Philadelphia" and "SEO companies Philadelphia" terms, and they were, by far, the worst leads. Beyond simply not understanding why I couldn't rank them #1 for all the keywords they wanted within 1 month, these people always had next to no budget and couldn't understand why the service would cost anymore than $200, at best." – Nick Eubanks, From the Future
I'm a member of Traffic Think Tank (TTT), of which Nick is a co-founder, so I wanted to see what the other two co-founders had to say.

I first reached out to Ian Howells.  Ian's bio reads as follows:
His agency work began in 2007, eventually landing him at Red Ventures where he managed a book of business worth millions per month. He now leads SEO at LendingTree, where his career depends on ranking for terms like "car loans" and "debt consolidation."
So I don't feel bad admitting Ian has forgotten more about SEO than I know.
"All of my consulting interest comes from either people in my network or current clients. Trying to rank for stuff like "Charlotte SEO" feels like something that would just lead to a lot of leads coming in who likely don't really understand SEO or what would be involved.

If you're up for doing lots of education in the sales process, or have figured out a way to really work through a lead pipeline to filter to just what you want, it could be worth it. For me, that's so far from what I want to be spending time on that targeting those terms isn't even a think I think about at all." – Ian Howells SEO Director – Lending Tree / Partner – Traffic Think Tank
Another confirmation.

Which led me to Matt, former Global Head of SEO (and current Director of Acquisition) for Hubspot:
"Honestly, the amount of time and resources that you'd invest in going after those broad terms is likely not worth it – the exception being that it can be worth going after the location-based terms if you're focused on selling local SEO services, or just want to own this from a branding play.

From my experience, you'll generate much more qualified and generally higher quality leads from search if you bring them into informational content, like case studies, etc. that show off your expertise." – Matthew Howells-Barby, Director of Acquisition – Hubspot / Partner – Traffic Think Tank

I wanted to reach out to two other super-smart SEO experts, so I started with Tony Gilbert, who not only contributes some of the most thoughtful responses in TTT, but also doesn't pull any punches.
"In terms of time & money spent, one could probably get many more leads by educating others, attending conferences, and personal networking, in place of chasing highly competitive terms with traditional SEO. Going the "belly-to-belly" route is easier & cheaper (and more fun?) compared to sitting behind a keyboard; and, I'd argue, increases your leverage in the long-run, regardless of whether or not you're visible in Google.

If someone had crazy budgets, then I might say "go for it."  But for those of us in the real world, we usually have to find creative ways to navigate around these top-level money terms." – Tony Gilbert, RealFX

I think very highly of the team at Siege Media, having read a few of their articles and believe it's no surprise the content they create for their clients ranks so well.  I reached out to Ross, from Siege, with the same questions.  Is it worth it to rank for broad SEO-terms or for local SEO searches?
"I think generally, services pages send low quality leads. One reason is these are "comparison searches". As a service vendor, you don't want to be comparison shopped, you want to be the go-to. That comes from thought leadership, which is why I do think ranking for some bigger SEO keywords and-or long tail can't hurt. You're unlikely to get leads that second, but you can move them into the long-term funnel by following you and/or signing up for your email list, which can be valuable down the line.

I think it's still worth trying to rank for those keywords, as sure, why not, because everyone needs a service page regardless so you might as well align it to your location+offering. But yeah, I wouldn't recommend anyone lose sleep over the lack of ranking or slave too hard to get it." – Ross Hudgens, Siege Media
Finally, Nick Leroy added some great insights:
"As someone who ranked #1 for "Minneapolis SEO" for nearly 2 years, I can validate that it drove little to no leads. The leads that it did drive, were very similar to Nick Eubanks (quoted above) in that it drove very low-quality leads. If I'm being completely honest, it was a pure ego stroking ranking. Nowadays I'd much rather cash checks then puff my chest out ranking for 'trophy keywords'". – Nick LeRoy
So maybe I'm not insane. I was totally ready to be proven wrong on this point and be told, "No, I've ranked for those high-level SEO terms and they were totally worth it."
But they aren't.
They're a race to the bottom and commoditize your business.
It costs a lot of time and/or money to rank for them.
The leads they bring in are poor.
They're literally only useful if you're looking to sell a course on backlinks to a group of people that are impressed that you rank first for "backlinks."
And since I think that's both stupid and a colossal waste of time. I'm out.
In the meantime, I'll be over here writing (and ranking for) things that actually help people.