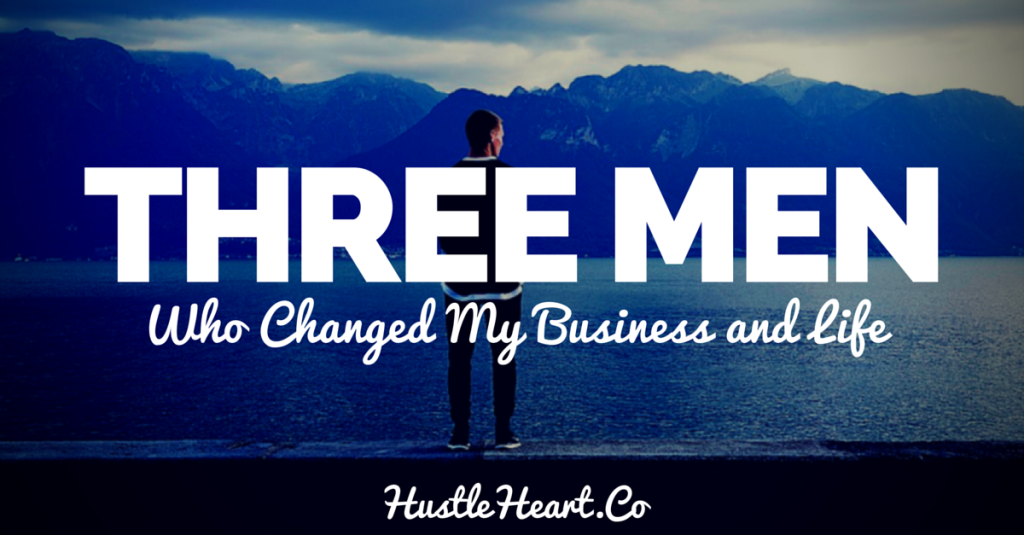 Thanksgiving is a time of year that I always reflect on the people (not things) that I'm most thankful for.
If you've been a reader for a while, you know that I have a strong affinity for Pat Flynn and the SPI brand he's built.
This is also true if you've heard my podcast.
Not too long ago, a listener, Melissa, said she'd listened to every single episode and called me out by asking me who I admired "other than Pat Flynn."
I was blown away.
The fact that she'd listened to every episode is probably the most flattering thing anybody has ever said to me.
I mean, I know I have chops and what I'm saying is important and I get emails and tweets and whatnot, but hearing somebody say it. Out loud. Is … special.
First, I appreciated her calling me out on Pat Flynn being my perennial #ManCrushMonday.
Even my wife looked at me yesterday and said, "So wait, how does Pat make money if he doesn't sell things?"
I just think when you find somebody who provides so much value, for free, and will literally teach you everything you need to know about making money online without being a slimeball, that's special.
Ninja Hint: You can learn even more from anybody you follow online (including Pat) if you start looking at what they're doing and the spaces they're working in even before they start talking about it.
Who Inspires Me The Most
Let me first say that inspiration may not seem like something I struggle with, but it is.  I don't need inspired to do work.  I'm a grinder and I have a LOT of hustle so I don't need to get pumped up just to do work every day.
But, I do need inspiration to do the right work. And make the hard decisions. Like delegating. Like hiring people.  Like cutting back on things I'm passionate about because they don't make money.  Being busy and putting off the hard work, the important work, is actually lazy. So here's the people who inspire me:
Gary Vaynerchuk
First, regarding business and family, my greatest inspiration is Gary Vaynerchuk.
Family first, but then hustle until your eyes bleed.  Gary has written, in my opinion, 3 of the most important books every written for people doing business in 2015.
If you want to start a business, read Crush It.  If you want to grow it, read Thank You Economy. If you want to do anything on social, you need to have read Jab Jab Jab Right Hook.  I may not do everything that Gary does right away, that's because while I have his passion, I also have his patience.
It started with a blog, then my Jiu Jitsu business, then my podcast, this blog, and then the next step, then the step after that.
What's cool is that you're going to get to see all of that from the start.
I didn't get to see Gary's start. I found him a few years ago and binge watched all of his keynotes and youtube videos for a week straight.
I just don't think anybody gets how to do business the right way in 2015.
Lots of other people get it, including my next example, who is timeless, but just not quite like Gary.
I love his 'over the top' nature and the F-bombs.  I talk fast on the podcast because I get excited and the only reason I'm not screaming more is because I don't want to wake up my son and wife.
How He Changed My Business
Listening to Gary's stories about how he's been an entrepreneur his entire life, I started to retrace my life and think about the stories from my youth.
I started to question my 'Entrepreneurial DNA,' as Gary describes it, and realized that that I do have Entrepreneurial DNA.
I was the kid selling baseball and Marvel trading cards in elementary school.
I was the kid who built a business in fourth grade.
I was the kid burning CDs and selling them in high school.
Discovering Gary was a turning point for me because, for the first time, I was comfortable describing myself as an entrepreneur.
Jesus
Second, regarding my why, and my motivation behind what I do, is Jesus.
I'm Christian but religious implications aside, my motivation for being inspired by Jesus has to do with the model of servant leadership, which I think you can learn from no matter what your beliefs are.  Learning to serve first, with no discernable ROI, is the greatest advantage you have when starting a business.
I believe that I'm the servant leader of my household.
I lead my household in the same way that Jesus lead those who followed him: through teaching, sacrifice, grace and forgiveness.
How He Changed My Business
The vast majority of my early business opportunities came from doing things that had no ROI, like being super helpful on Reddit and in forums.
Bobby Hundreds
I would also add Bobby Kim of The Hundreds. There's a very big reason that the first ten podcasts I released (also seen here in blog form) are based on a speech his did and an article he wrote on it as well.
How He Changed My Business
Reading what he writes, seeing the photos he takes, and the speeches he's given gave me a bit more courage to publish freely.  To publish articles, including this one, that may not be my best work ever, but having something to say truly matters.
Honorable Mention
See also: Casey Neistat, Austin Kleon