2017 was a banner year in the Hufford household.
Like a Rube Goldberg machine, many complicated and (often) unforeseen processes came together.
WHY WRITE ANNUAL REVIEWS?
I've written annual reviews for 2015, and 2016, and now 2017.  
Much like my growing frustration over lack of financial progress during a recent month (only to later see it was my second most profitable month ever), I've found the practice of reflection to be both cathartic and educational.
By writing, I've learned that things may not pan out immediately, either.  Playing the long game means that it may take years to see the progress that I want.  If I were more focused, it would've happened faster, but I'm extremely happy with the journey that I've been on since I started my first business in 2011.
Evidence of this can be easily found in my achievement of three major 2015 goals in 2017.
I've also found (and hope) that seeing an honest reflection of my year will give other entrepreneur parents like myself an understanding that I'm not special.
I'm not unique.
You can do this, too.
We can all win.  Just stay focused (again, lots on that below), follow the blueprint, and you can do this.

I find myself writing this every single year so far, but I'm the happiest that I've ever been in my entire life.  I can see so clearly now.
Recently, I had a chance to meet with a young entrepreneur (and dedicated E&C podcast follower) and we chatted about what motivates me to push this hard year after year:
He asked me what he could do to keep from becoming a slump-shouldered broken 30-something that had given up on their dreams.
My best reply was to find clarity and focus on WHY you're working as hard as you are.  Here's why I work as hard as I do.
Let's be honest: I'm playing this game on the easiest mode possible. I'm a white male, living in America in 2017, with a master's degree and a personality / drive that's rewarded by my society.  And I see myself as a steward of that privilege.  I've been given these advantages and I also feel that God has charged me with the responsibility to make the most of them.  I don't deserve my money, my time, my life. I'm given the opportunity to enjoy it (extremely temporarily), and I'm required to fulfill my potential.  To do any less would be to refuse the call that I feel God has put on my life.

In addition to God, I'm here because of my parents and my ancestors.  

I spoke at length on the Where There's Smoke Podcast

about how seeing my mom's grit and determination played into my drive for success.  I refuse to let the sacrifice of those who came before me to be in vain.  To not live my best life is to spit on what they've all collectively invested in me and I will not do that.

Finally, as a parent, we often think that if we give up on our dreams, our kids will be able to achieve theirs.  This could not be more incorrect.  Children will do what they see modeled and as long as pursuing your dreams enhances your relationship with your children, you HAVE to pursue your dreams if you want you kids to believe it's possible to achieve their dreams. I've gone deeper into this concept in an interview

here

.

MY CURRENT BRANDS
If you're new to this blog (welcome!), here's a quick catch up on where we sit at the end of 2017.
Most of my brands and projects are summarized on my /now page, but in brief:
BrendanHufford.com is this website that primarily serves as my personal blog, and home to my SEO services, my podcast, and whatever else it may become in the future.
Photo MBA is a website that teaches photographers about SEO and the business of photography.  It is my main business and focus at this point.
My YouTube Channel – I started taking YouTube seriously in 2017 in an effort to document my transition from teacher to full-time SEO Specialist. I've embedded the videos below where they make the most sense.
Note: This is already a drastic reduction from the end of 2015 where I had no less than 6 brands / product lines that I was juggling.
WHAT WENT WELL IN 2017
Where to start? As in the past, I'll separate my life into two buckets: Hustle (business & work) and Heart (family & friends).
Hustle (Business and Work)
This has to start with quitting my teaching job.  After a decade (A DECADE) in education, I decided to move on.  I documented the day that I quit:
As well as my last day in the classroom:
And while school ended on a Friday, I had a new job (and career) lined up to start the following Monday:
Becoming a full-time SEO specialist happened for a few reasons:
I spent time over the course of YEARS to get REALLY good at SEO.

I invested in myself and the skills that I'd need to get SEO clients.

I invested in myself and the skills that I'd need to

scale

SEO client work.

I put together systems using

IFTTT

to receive emails about new job postings in the SEO industry as soon as they went live.
Speaking of which, I started taking on SEO clients.  I've done business coaching in the past (not for me), and I've always admired what Gary Vaynerchuk has done with Vaynermedia.  I didn't want to be some sort of cheesy online guru whose only business was teaching online business (you know who you are).  So I started taking on clients in an effort to build a real business.
This year, I launched a course that I'm proud of (meeting a 2015 goal).  It's not perfect, but Zero to Photo is the result of a large amount of work over the course of years.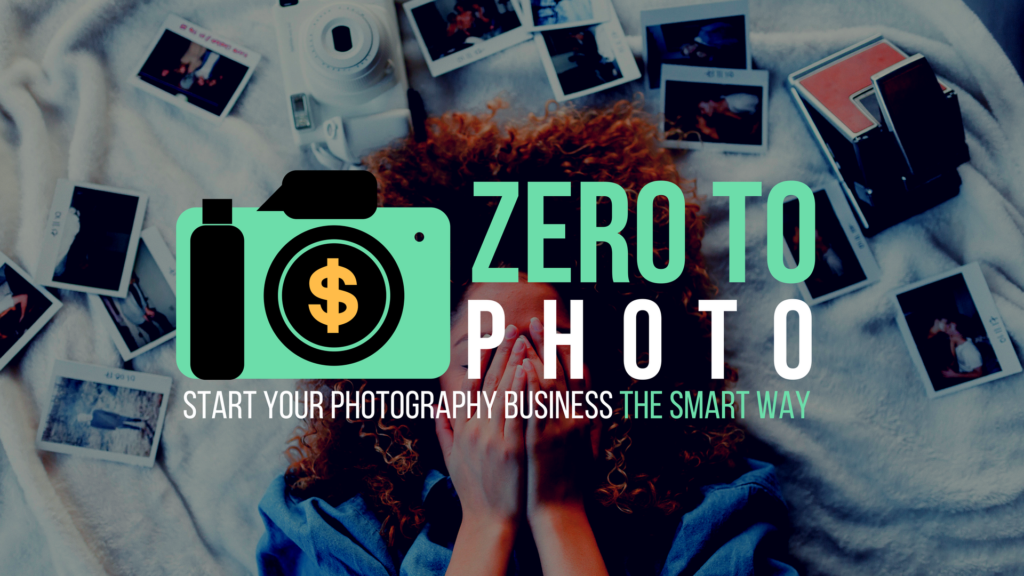 I spoke on a few panels that were a lot of fun. Okay, more than a few. Images of them are spread throughout this review.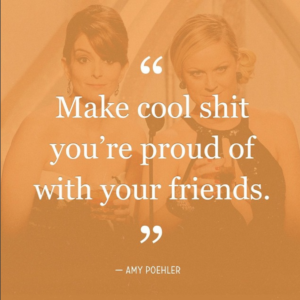 I focused on building deeper friendships with awesome people. Maybe I'm alone on this, but I think that outside of work, it can be difficult for adult men with families to find time for friendships.
Ken Wallace (MastermindJam) and I have been internet friends since March of 2015 and have grabbed coffee a few times, but we sat down for a few hours (overnight and into the next morning) recently to record some podcasts and talk about life. Ken and I share very similar views on our faith, the current political landscape, and what it means to be a dad.
Dave Chesson (Kindlepreneur) and I have been in a mastermind group together since April of 2015.  We've spent hours talking business, family, and faith. Dave has been instrumental in helping me hone in on what I want for my life and my business and allowing me to gain clarity and focus.  2018 will see a 2015 goal realized in the form of "passive" income.
A week ago, we decided family vacation to Nashville (Franklin), Tennessee and had a chance to spend a day with Dave and his family.
If you take away one thing from annual review, it should be to make time to meet up with your online friends in person.  Odds are, they know you better than some of your extended family members and their friendships are worth investing in.
Heart (Family, Friends, & Life)
I visited my grandfather and my dad in New York (2015 goal met!).  My grandfather has given me the best business advice that I've ever received.  I didn't listen to him and it almost destroyed my first business.  He told me:
"Get everything in writing.  At the very least, get a Statement of Work. Do it as soon as you get home with everybody you work with."
I didn't listen, my partner became unhappy, and over the course of the next year he quit and tried to burn my business (and my reputation) to the ground.
So when I visited him this time and he told me:
"Make yourself indispensable in your career."
I'm sure as hell going to listen.

Additionally, my father is a teacher turned entrepreneur.  My parents divorced when I was 1, so I've gotten to know him in a more round-about way than one might expect. The more time that I spend with him, the more I see how much we're alike and how much we have in common.
My family and I also travelled quite a bit more this year.  A few highlights include: New York, Tennessee, Colorado, Wisconsin, and all over Indiana.
We made a lot of home improvements, including building a pool and finishing our basement. Both of these increased my family's happiness quite a bit and, ever the essentialist, I've found both of these projects to be worth it.
My mom and step dad moved closer to us (2015 goal met!).  The 2015 goal wasn't to make them move, but just to have meaningful communication with my mom more regularly. Having them closer is a tremendous asset to my family, but more importantly, it makes my relationship with them so much deeper.
I trained Brazilian Jiu Jitsu again.  Similar to my focus on friendships, what I missed most about Jiu Jitsu was my friends. Building a business out of my passion (the worst business advice ever) ruined my passion for me.  Having sold my BJJ business last year, I feel more free than ever to get back to enjoying the (not so) gentle art and training regularly.
I committed to documenting and pursuing a more strenuous life.  More on that soon.

WHAT DIDN'T GET WELL IN 2017
Two things always stand out to me in this part of my annual review:
These are so often things I have no control over.  The things that I do have control over, I've acted on and don't need to feel remorse.

Holy shit my life is fucking awesome. This part of my annual review gets shorter and shorter every single year and I have to credit my outlook on life (Memento Mori /

Amor Fati

) with those results. My life isn't easier or better, but how I see it makes a difference.
Hustle (Business and Work)
The last six months of teaching were rough. For some reason, my principal made up policies that weren't in our contracts and enforced them by deducting pay. In the state of Illinois, this is not only unethical, but also unlawful.
He was doing this to a large number of staff members, but fearful they'd lose their jobs, my peers said nothing. Compound my abundance mindset (no fear of losing my job, I could always get another) with the knowledge that I had a significant income coming in from my SEO clients and a future at a marketing agency starting in July, and you can see why I'd refuse to let it go.  
Heart (Friends, Family and Life)

The thing is, I still haven't figured out where I fit in American "church." I can't detach that aspect of my life from the rest of it.
(Also, thanks for reading this.  You've read through almost 2,000 entirely self-indulgent words about my life, family, and business, so I hope a few more words about what matters to me most is okay.)
I don't think my thoughts about things are popular. I wrote a fairly long piece and submitted it to contribute to a speaking series at my church.  Read it and you can probably guess why it was rejected.
Since the most recent presidential election, I've fought back against the "Christian Nationalism" movement. Others have, too.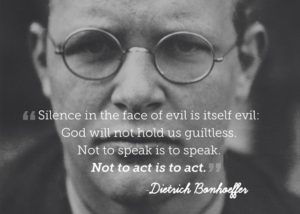 Do yourself a favor and research how Germany used Christian Nationalism to support their persecution of the Jews.  Draw the lines to see how it's being used now in the United States to persecute our ethnic and religious minorities.  Read about Dietrich Bonhoeffer's fight against it in Germany then, and you'll better understand the writing that I see on the walls.
Here's a few things that have been helpful for me lately.
"Many young Christians who are adamant about their faith reject the label "evangelical" or "Christian" altogether today. That's because we don't want our faith identified with this weird Christian nationalism that's swept the nation. We would rather have people find out about our beliefs through our actions and kind words rather than getting lumped in supporting child molesters."
"Christ's ask of you is to love those who would take all you find holy and spit on it. To love them as yourself. To care for them and show grace and compassion. If you believe that Muslims are unworthy of that because they will somehow infect a "Christian" nation with their Sharia Law, you don't understand the Gospel. The Gospel should humble you and remind that as good as you try to be, you're not, but that you're loved anyway. And if you can claim that grace for yourself but not give it freely to others, then you do not get the heart of Jesus."
Finally, I had trouble focusing.  Despite making a lot of progress, I still wanted to restart my podcast, take on a wide variety of SEO clients, YouTube SEO clients, continue my YouTube channel, and a bunch of other things that'd benefit my personal brand, but not my income.
MY GOALS FOR 2018
The first time that I wrote out my goals in 2015, most of them were based on absolute nonsense likely because any goals over six months is just guessing.  These are much more grounded in reality and seem attainable, measurable, and likely to occur.
Focus on One Thing – Everything that I do in 2017 is going to be focused on growing my business. Everything that I do will be focused on PhotoMBA and SEO for photographers.
Take One Family Vacation – I've been talking about Yosemite ever since seeing Alex Honnold in the Great Wide Open documentary series.  Now that I have the freedom to pick up and leave whenever I want to, we're going to Yosemite this year.
Starting a Bible Study – This is how I'm dealing with my angst related to the American church and the hate that white "evangelicals" (whatever that means) are spreading. Too many Christians aren't realizing their beliefs are more related to politics (conservatism) and nationalism ('Merica) than Jesus. If I've learned anything about change, it's always to start local. So that's what I intend to do.